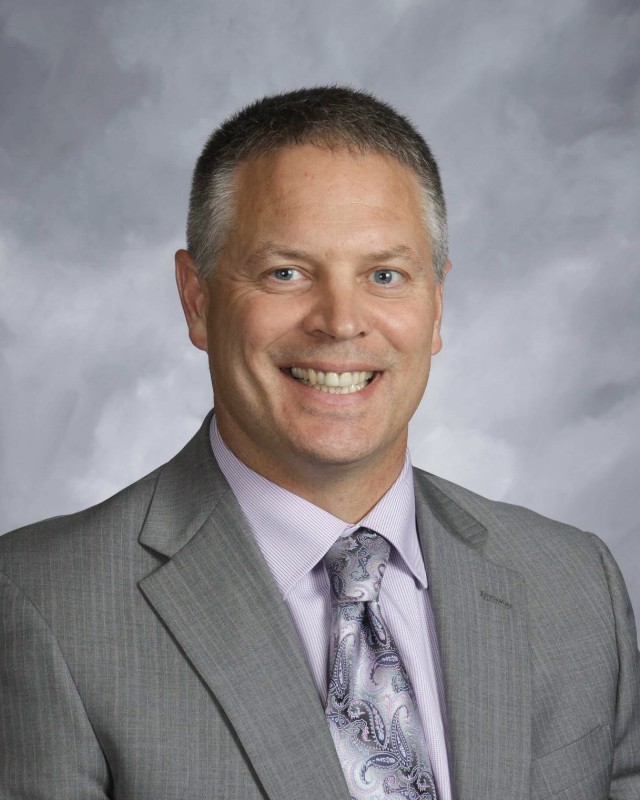 Dr. James McKay, Superintendent
FAMILY COMMUNICATIONS
Family Communication 10/22/2021
Family Communication 9/24/2021
Family Communication 9/17/2021
Family Communication 9/10/2021
Family Communication 8/27/2021
Family Communication 8/20/2021
Family Communication 8/13/2021
Family Communication 7/30/2021
NATIONAL TREND
Being safe and feeling safe isn't the same thing — and the difference will matter to kids when schools open
Education Week, 07.08.20
This post looks at the issue of safety through a different lens. Written by Barry Svigals and Sam Seidel of Stanford University, it looks at what it means to be safe at school and making the point that nobody can accomplish that for students if they don't really understand what being safe means to students. The numbers are clear: In 2018, fatalities from school shootings represented one-tenth of a percent of all fatalities in young adults from the ages of 10-24. Suicides represented nearly 25 percent. On top of that, more than 160,000 students stayed home from school each day for fear of bullying. Somehow, these extraordinary statistics of trauma in our schools escaped us, overshadowed by the very rare, but highly publicized acts of extreme violence. They are now obscured by our new obsession: the fear of COVID-19.
Imperfect attendance: Will teachers take leave if coronavirus cases continue to climb?
TRIBUNE CONTENT AGENCY 07.07.2020
Teachers, like employees in other fields, can use the Family Medical Leave Act if they are unable to work because of their own illness or compromised health, as well as affected family members. The Families First Coronavirus Response Act requires certain employers to provide employees with paid sick leave or expanded family and medical leave for specified reasons related to coronavirus through December 31, 2020. According to the Department of Labor, the FFCRA allows employees of covered employers two weeks, or 80 hours, of paid sick leave at their regular pay rate if they're unable to work because they're been quarantined either by an order from the federal, state or local government or due to the advice of a health care provider. The FFCRA also covers employees who are showing symptoms of COVID-19 and seeking a medical diagnosis
District 117 Stakeholders,
We all have been repeatedly tried and challenged over the course of the last three months unlike any time in history. The COVID-19 virus has negatively impacted millions economically, threatened the health of all of us, and taken the lives of too many of our friends and family. Through education and guidance from public health officials, individual as well as collective sacrifices, we have hopefully gotten through the worst of this terrible disease.
We have been challenged yet again by a civil crisis. We support our Black community in the face of the racism and injustice that has again come into sharp focus this past week. These injustices are long-standing, as is the pain caused by them. Peaceful protests have been interrupted by violence, property damage, and destruction. Given the confluence of these highly disruptive events, people are understandably grappling with a variety of emotions. Clearly, there is anger, pain, fear, and exhaustion all of which, to some extent, are normal feelings. Navigating these uncertain times can be difficult, however, seeking support from friends and family can make these challenges more manageable.
People are vital and the core of a healthy society. I encourage you to support each other and continue to observe the guidance of our public health and law enforcement officials. Should you have any questions or concerns, please do not hesitate to reach out to me.
Stay safe and healthy,
Dr. Jim McKay
Posted: October, 11, 2019 - 11:00am
WHAT WE SAY AND DO MATTERS…...A LOT!
Bullying, harassment, racism, sexism, and hate speech have NO place in Community High School District 117.
I want to use the metaphor of two sides of the same coin to explain the complexities of education in Community High School District 117.
On one side of the coin, the start of 2019-20 school year has been strong and positive. In recent months, U.S. News and World Report and Niche have both recognized Community High School District 117 as among the top school districts in the state of Illinois. Similarly, both Antioch and Lakes Community High Schools achieved the summative designation of Exemplary, as measured by the Illinois State Board of Education. Given the district and school performance criteria employed by these organizations, Community High School District 117 appears to be doing very well, and I agree we are trending in the right direction. Beyond student academic achievement data, our fall athletic teams are doing very well and are highly competitive, the District's Fine Arts programs continue to produce amazing performances/products, and our extracurricular activities afford rich and unique experiences to our students. We should be proud of the opportunities and experiences students have at both of our community schools, and the incredibly dedicated staff that afford those opportunities and provide those experiences.
On the other side of the same coin, Community High School District 117 does have challenges and certainly has room for growth and improvement. Recently, the Administration had the opportunity to discuss with some families their views and perceptions regarding policies and practices that directly impact the school environment and ultimately, the experiences of our collective students. The open, honest, and rich dialogue revealed some potential school shortcomings and possible opportunities for improvement. The exchange of stories and ideas was moving and helpful, shedding light on a variety of topics. We learned that while most of the student body appears outwardly happy and well adjusted, privately, some are hurting deeply. The source of their hurt stems from hateful comments made by their peers and by some adults, the inability to see parts of our learning environment as safe spaces, and a lack of an authentic and genuine sense of belonging. Being seen, heard, accepted, safe, and cared for are human rights that every single student deserves. I know and trust that we all understand that a school environment that is not welcoming or safe does not allow for optimal learning. Moreover, most people want and expect the school learning environment to protect students from negative or damaging influences. Surely, we all can agree that our most valuable and vital resource is our students. Educating them to understand right from wrong, respect from hate, and good from bad is a fundamental responsibility of us all.
Community High School District 117 is committed to creating a rich, equitable, and respectful learning environment for all. We believe in our mission statement: Ignite passion and discovery in every student. We will continue to develop ways to extend the thinking, learning, and opportunities for all of our students, staff, and families. To that end, it is critically important that we are explicit in stating that bullying, harassment, racism, sexism, and hate speech of any and all kinds are not acceptable and have NO place in our District. Please work with us to discourage, report, and address these hurtful behaviors.
Yours for better education,
Dr. Jim McKay