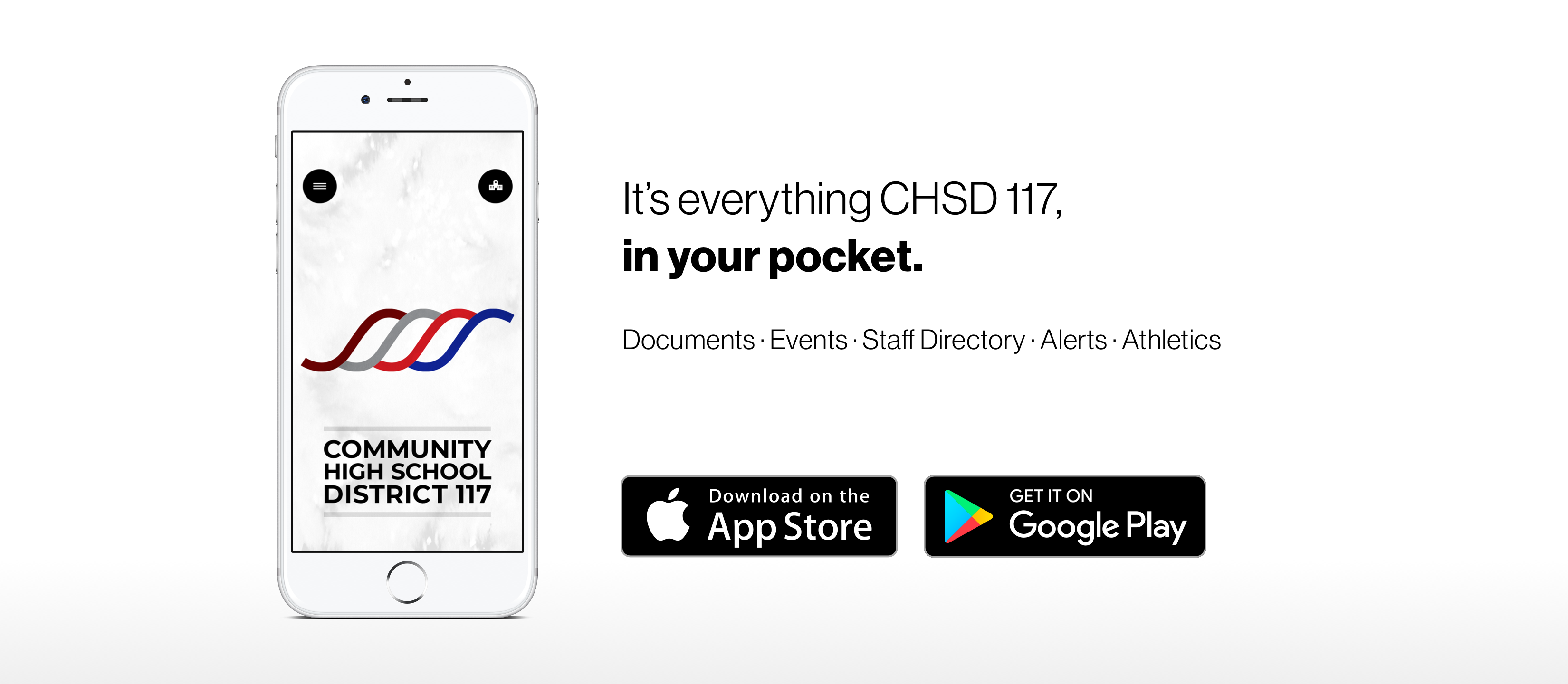 CHSD117 Mobile App Marketing Image
District Boundaries
Depending on where you live in our community, this will determine the high school your student will attend. Click the link below to explore our interactive Google boundary map. Key in your address, or the address of a home you are looking at renting/purchasing, and you will see which high school you will attend. It is that easy!
We look forward to igniting passion and discovery in your student!
Our Communities
District 117 serves four Lake County communities: Antioch, Lake Villa, Lindenhurst & Old Mill Creek. These communities have rich histories in Lake County and are located nearly halfway between Chicago and Milwaukee, making it a great place to enjoy the quiet country life over the hustle and bustle of both major cities, and still be close enough to visit or work in either major city.
Read More
Our Identity
Our District identity engages the interconnectivity of the four Lake County communities: Antioch, Lake Villa, Lindenhurst & Old Mill Creek with imagery of the abundant and naturally occurring lakes and rivers that can be found throughout the landscape. Each community is represented through a single wave symbol, each community has its own color to honor its respective uniqueness. Each of the four wave icons also displays a one of Antioch and Lakes High School's pride colors. When brought together and overlapped, the four communities form one solid unit which has over-tones of a rope, bound together, making each community stronger through unity. The forward-moving, over-lapping waves also represent the Community High School District 117's mission by expressing progressive movement or to "Ignite passion and discovery in every student."
Exemplary
ISBE Summative Rating
27%
District Cum Laude Distinction
19:1
Student/Teacher Ratio
96%
Students Attending College or Advancing to the Military