Community High School District 117 Strategic Plan - 2023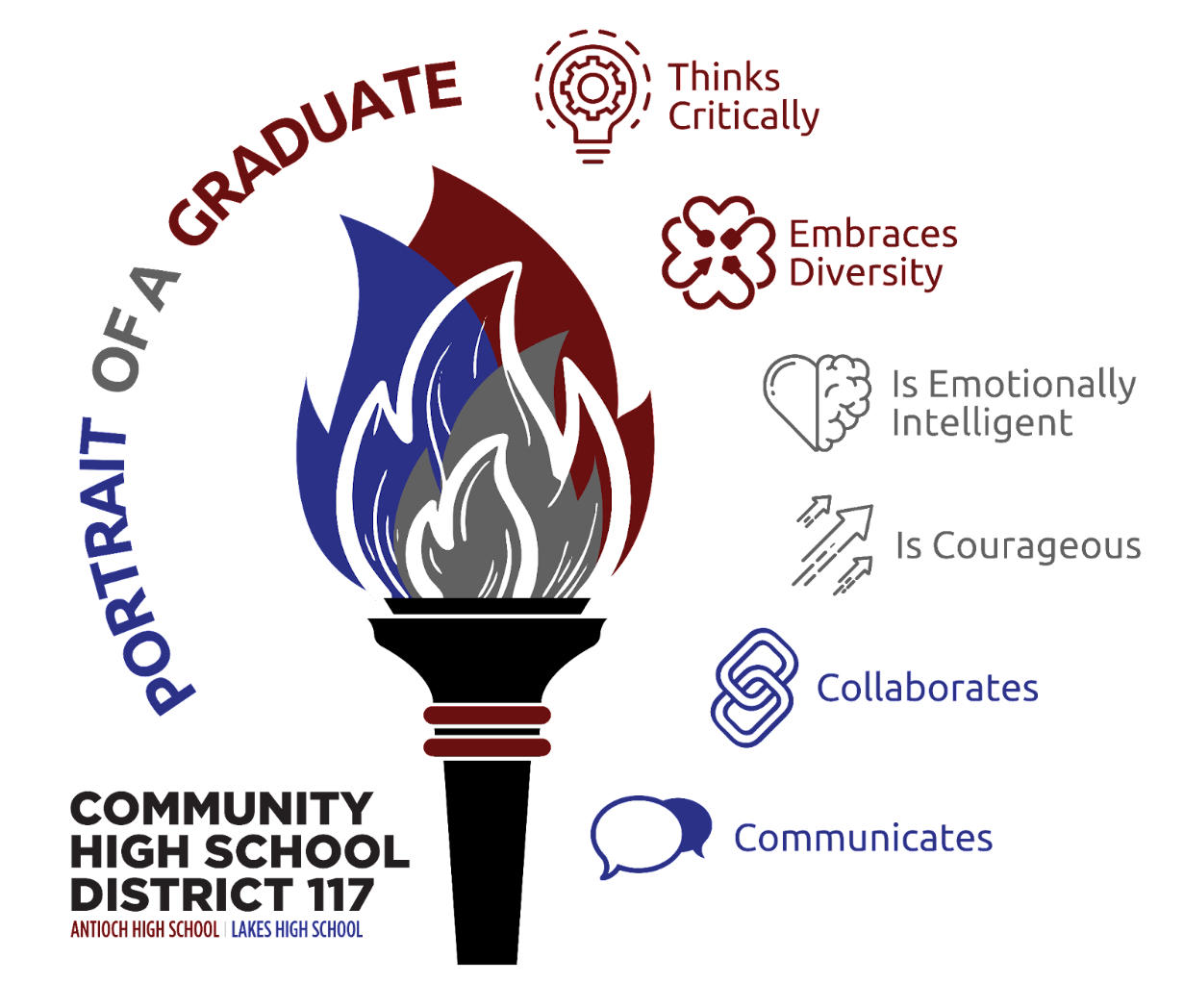 Link to the Complete Plan Here
Background on the Strategic Plan Coalition
The District 117 2023 Strategic Plan Coalition was composed of a diverse representation of more than 90 stakeholders that included students, staff, current parents/guardians, alumni, community members who do not currently have students in our schools, and representatives from community businesses, organizations, and higher education. This coalition met for 12 hours over four evenings during March, April, and May of 2023.
Prior to the first meeting, we launched an online conversation for all of our community members to share their ideas and comment on the ideas of others. The goal was to receive feedback from students, parents/guardians, staff, and community members in a virtual discussion to share their own ideas about what is most important for our graduates. This online engagement tool via the Crowdicity platform provided an opportunity for all of our community members who were not in the room to have their voices heard in the coalition's decisions. This feedback was a central point of data for the strategic planning large group as they completed their work.
By participating in this online engagement tool, participants were able to type their own answers to the prompt questions (called "challenges"), rate the ideas of others, and engage with other participants. Participants were encouraged to rejoin the discussion multiple times during the engagement window to share new ideas and to rate and respond to the ideas of other participants.
The three conversation threads (or "challenges") posed to the District 117 community were:
What knowledge, skills, and experiences do you believe District 117 graduates need to be successful in learning, work, and life?

What are currently the strongest aspects of our school district and the experiences we provide for District 117 students?

What are the biggest opportunities to improve District 117 programs and services for students in the coming years?
After the online engagement was complete, the coalition met over four different three-hour dinner meetings, accomplishing the construction of the artifacts compiled in this document. Between the full coalition meetings, a 15-member "working group" met for two interim meetings to organize the feedback from the large group and curate it for the next meeting. The entire plan was approved by the Board at the June 15, 2023, regular Board of Education meeting following a presentation by students Alex Adams, Lyndsey Perfecto, Jadah Perrin, and Simran Rishi along with staff members Greg Bays, Madelynn Soberano, and Megan Troyer.
Two students created a video that provides an overview of the District 117 2023 Strategic Plan Coalition process and the new D117 Portrait of a Graduate. Thank you to our student photographers and videographers Abby Gedville and Ian Murphy, who contributed all of the video, photos, and editing for this film! Click HERE to view it now!