News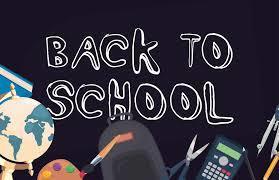 Happy August! The 2020/2021 School Year is rapidly approaching and there are a few key things you need to know. We will continue to communicate many of these things to all families through...
SEE ALL NEWS
Live Feed

Superintendent McKay has just released a message to all families. Learn more about this communication and others on the Reopening Informational page here: https://www.chsd ...
District 117
about 20 hours ago

Students: As we prepare for the start of instruction on Monday, please check your school email. It is a main mode of communication from teacher to student!

Here is a short video to help you navigate the new District 117 mobile app: https://youtu.be/TuW73rvUsDQ Download on the App Store https://apple.co/2VfDXZs Download on the ...

On Wednesday, August 12th, 2020, the Illinois Department of Health released a 10 page FAQ with additional guidance for schools. Read more here: https://www.chsd117.org/a ...

Material Pick-up for Sophomores, Juniors and Seniors:
Curbside Material Pick-up will take place at the back athletic entrance, on August 12th, between 8am- 5pm. Staff me ...
ACHS Administration
4 days ago
SEE ALL POSTS