In order to graduate with Cum Laude distinction, students must meet criteria in an array of areas, including academic classes, attendance, community service, and more. According to former ACHS Assistant Principal Aryan Haren, the standards were put in place to make our expectation for excellence explicit to all students.
At Community High School District 117, we encourage all learners to develop to their fullest potential, engage in lifelong learning, and be responsible members of society. The Cum Laude program is a rigorous educational, service, and social experience that provides students with an opportunity to excel and show exceptional growth for the post-secondary world. The following Cum Laude categories typify what we believe all students in District 117 can attain and describe an ideal District 117 graduate. Students will need to meet the following criteria to be distinguished as a District 117 Cum Laude Graduate:
1. Show a dedication to Scholarship by earning 26 credits.

2. Show strength of Character by earning 0 suspensions.

3. Volunteer in their community for at least 40 hours.

4. Demonstrate Responsibility by earning at least 95 percent attendance.

5. Achieve a high standard of Excellence by earning 3 capstone credits.

6. Show their school Pride by participating in at least 4 extracurricular activities
It should be noted that this new set of standards has necessitated some changes in nomenclature. Specifically, the graduation distinctions previously referred to as Cum Laude and Summa Cum Laude, which were based entirely on GPA, will now be known as With Honors and High Honors, respectively.
Students hoping to earn Cum Laude standing must fill out and turn in the volunteerism form every year or after each volunteer experience to track their hours. Lakes students also need to complete the extracurricular form to designate their school activities. These forms can also be found under Explore/Documents/Academic Documents and Calendars/Cum Laude Information.
Students are able to choose from these available capstone courses to meet the requirements for graduating Cum Laude. If you have questions about these courses or in which order you should be taking these, please see your guidance counselor.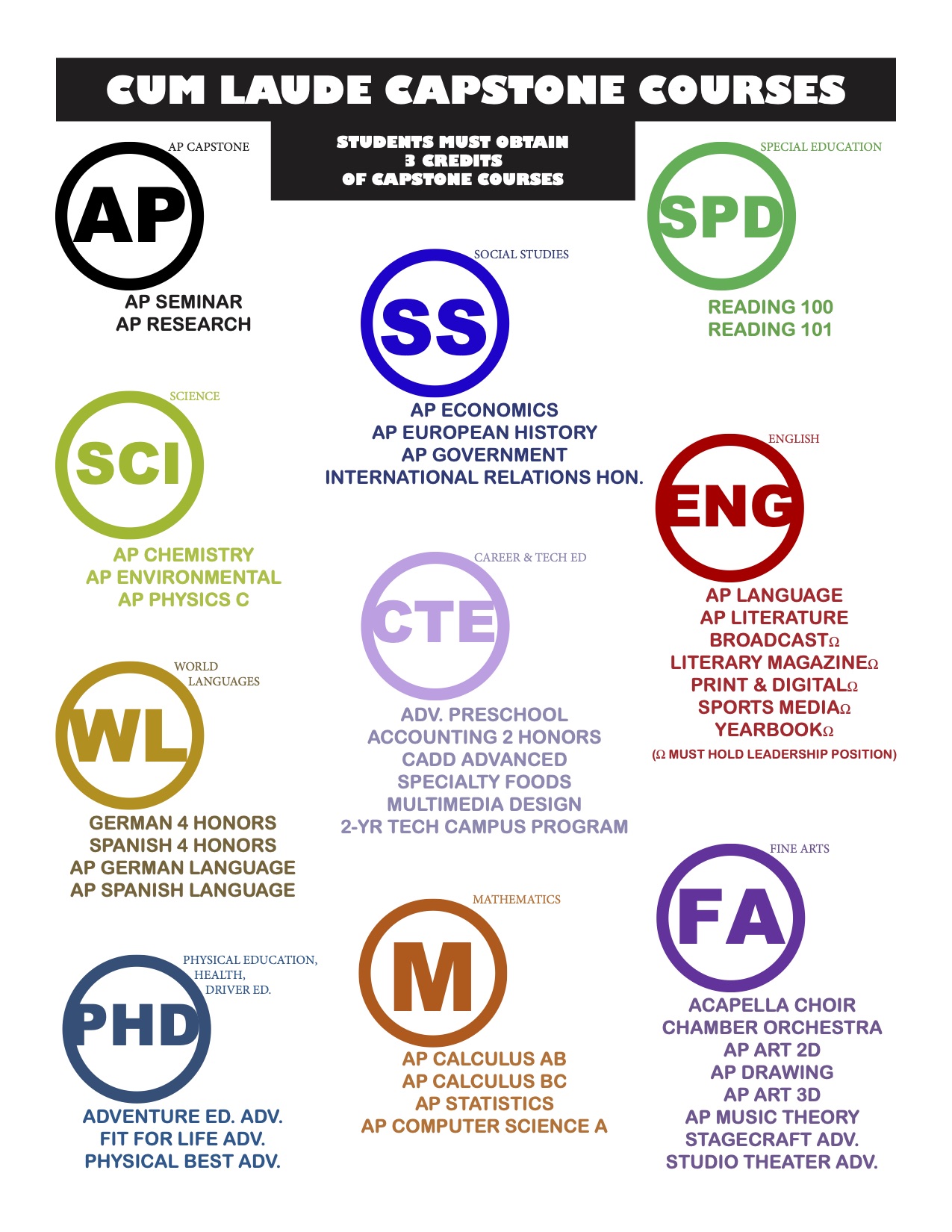 There are several people you can speak to about the District 117 Cum Laude program. Students and parents should first contact their guidance counselor to make sure they are on a path to success. If you are seeking additional information, the Assistant Principals for Student Services at each school will handle inquiries.