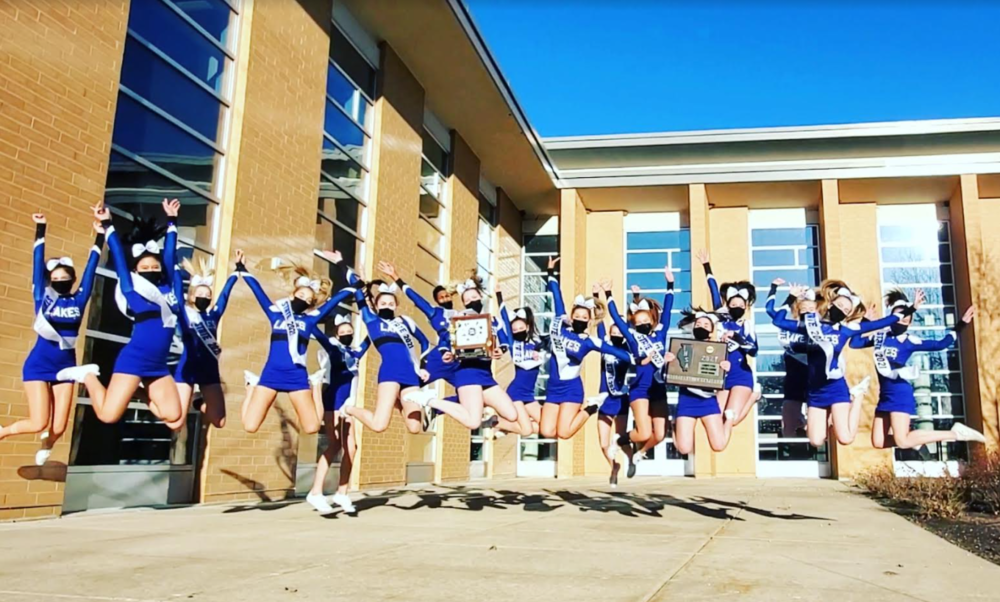 Sectional Champion Cheer Squad looks forward to State
Coach Andre
Friday, March 12, 2021
As you heard on Eagle Eye News, your Lakes Varsity Cheer team became NLCC Conference Champions and Sectional Champions for the first time in school history. These kids have been working incredibly hard and grateful for the opportunity of their season.
Thank you to everyone that reached out in support and wondering if they could see their routine! We are happy to share it with you!
Finding out they WON Sectionals
If you are interested in watching, the State Final will be streamed on the NFHSNetwork – The links are below.

Small & Medium Division https://www.nfhsnetwork.com/events/ihsa/gameb7725f5ee
Have a wonderful weekend Eagles!