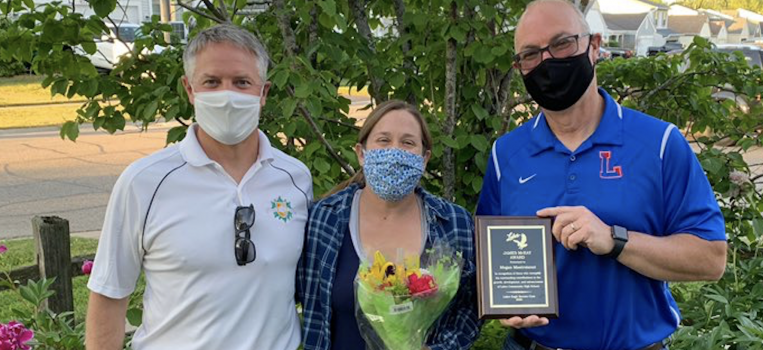 Megan Mastroianni receives 2020 James McKay Award
Ryan Miles
Wednesday, July 01, 2020
Every year, students, parents, and staff nominate members of the learning community who demonstrate tremendous effort toward improving the vision of LCHS.

"Ms. Mastroianni was selected among 30 other nominated staff members this year. Throughout her nominations, kindness, caring, and making students feel valued and important were mentioned repeatedly," the Booster Cub tweeted.
This award was established in 2010 to honor Principal Jim McKay for his outstanding efforts to advance Lakes Community High School (LCHS). This award is given to recognize a member of the community whose efforts have further enhanced the vision of LCHS.
Thank you and congratulations to Ms. Mastroianni and all of the nominees for your dedication to this school.